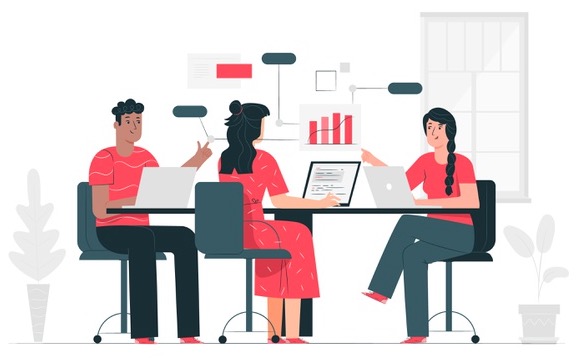 Everything we do is built around our customers and their needs.
Our Team
With a rich history in the church, our founders took their valuable experiences in organizing, planning, scheduling, leading and preparing... to start building solutions to their problems. Specifically web-related items. That turned into Sitetackle.
Our Vision
Today, we are constantly learning from our customers. And our mission is to continue building smart solutions that save time and money and help churches achieve their online goals.
From The Founder

I love helping people get things done. When they feel overwhelmed and don't know how to proceed, and we can step in and clear things up, offering guidance each step of the way... that's fun. Nothing better than making a customer super happy.
A Little History
---
Some highlights, and moments that have shaped who we are today.
Launched our company

We opened up for business in Lewisburg, Pennsylvania. Home of Bucknell University. With a small office space and 3 college kids, we came up with the one of the very first do-it-yourself online web builders.

Reached first 400 customers

As we began to learn how to connect better and tweaked our marketing and sales approach, found ourselves helping on average 25 new churches each month.

Moved server infrastructure from Atlanta, GA to Indianapolis, IN

We moved our offices to Indianapolis, as well as our server equipment, and for the first time our entire operation was all in the same place.

Before SiteTackle, it was called IceCracker

Before releasing the 2nd version of our content management system, we decided to change the name as well. This marked the beginning of the current brand, SiteTackle.

Released SiteTackle version 4.0

A complete re-write from top to bottom with new foundational code.

Released SiteTackle version 6.0

Introduced drag and drop and other modern features, with a major overhaul again of the editor layout and functionality.
What customers are saying...
---
We've been with Site Tackle for about four years now. There is one thing that is absolutely breathtaking about dealing with SiteTackle: the customer service. I have talked with church leaders who are on other platforms, and they are shocked when I tell them about the degree of customer service you provide. You always answer your phone, or get right back to me in a few minutes. You are always pleasant and unflappable. I am amazed at your patience with someone as technologically challenged as I am. I can't imagine the provider of any service at all who is more understanding, kind, patient, caring, responsible, and knowledgeable as yourself. Customer service alone makes SiteTackle a first-class winner.



---
It is our pleasure to serve and partner with you.
---
Join more than 4,000+ and counting.
* No contracts. Cancel whenever.
Have questions? We're here to help.